COLLAGE: AUTUMN
By Um Yaqoob
<![if !vml]>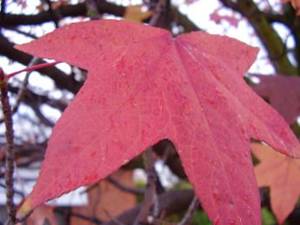 <![endif]>
Delicious autumn! My very soul is wedded to it, and if I were a bird I would fly about the earth seeking the successive autumns.
~George Eliot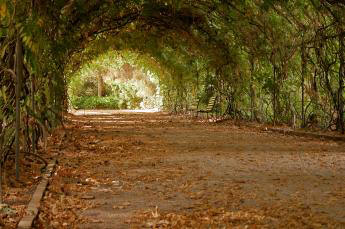 Autumn is a second spring when every leaf is a flower.
~Albert Camus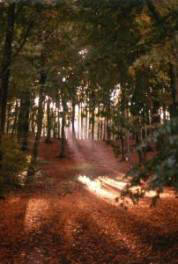 There is a harmony
In autumn, and a lustre in its sky,
Which through the summer is not heard or seen,
As if it could not be, as if it had not been!


~Percy Bysshe Shelley

Falling, floating down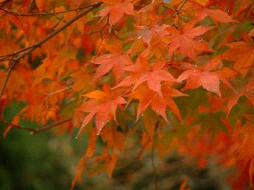 Dry colorful autumn rains
Crackle under feet


Haiku by

KayDee C.

http://angelabode.net
October gave a party;
The leaves by hundreds came -
The Chestnuts, Oaks, and Maples,
And leaves of every name.
The Sunshine spread a carpet,
And everything was grand,
Miss Weather led the dancing,
Professor Wind the band.


~George Cooper, "October's Party"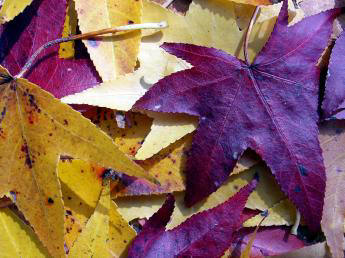 It is surprising with what impunity and comfort one who has always lain in a warm bed in a close apartment, and studiously avoided drafts of air, can lie down on the ground without a shelter, roll himself in a blanket, and sleep before a fire, in a frosty autumn night, just after a long rain-storm, and even come soon to enjoy and value the fresh air.


~Henry David Thoreau, "Chesuncook"
(photo by Darren Hester)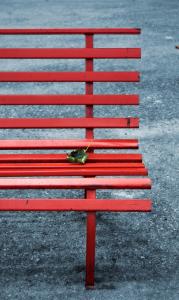 Tears, idle tears,
I know not what they mean,
Tears from the depth of some divine despair,
Rise in the heart and gather in the eyes,
In looking on the happy autumn fields,
And thinking of the days that are no more.


~Alfred, Lord Tennyson

(photo by Fabrizio Turco)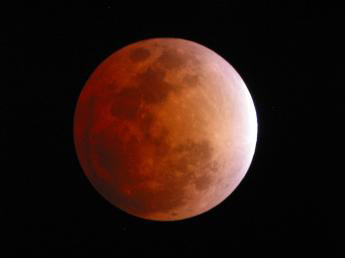 The dinner-hour is the summer of the day: full of sunshine, I grant; but not like the mellow autumn of supper.


~Herman Melville, Mardi

(Photo by Charris Makridis)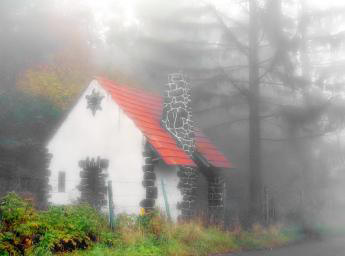 I saw old autumn in the misty morn
Stand shadowless like silence, listening

To silence.


~Thomas Hood

(photo by Peter Zelei)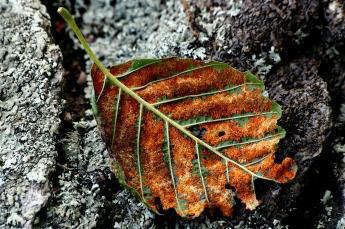 No spring nor summer beauty hath such grace
As I have seen in one autumnal face.


~John Donne

(photo by Fabrizio Turco)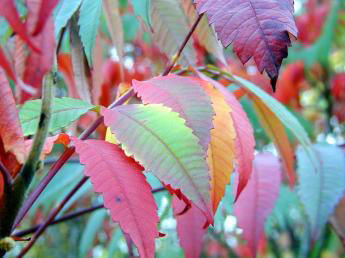 Winter is an etching, spring a watercolor, summer an oil painting and autumn a mosaic of them all.


~Stanley Horowitz
Youth is like spring, an over praised season more remarkable for biting winds than genial breezes. Autumn is the mellower season, and what we lose in flowers
we more than gain in fruits.
~Samuel Butler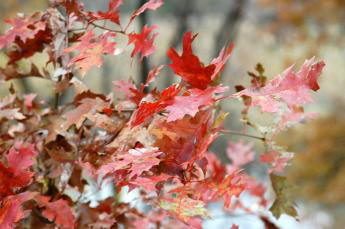 In summer we live out of doors, and have only impulses and feelings, which are all for action, and must wait commonly for the stillness and longer nights of autumn and winter before any thought will subside; we are sensible that behind the rustling leaves, and the stacks of grain, and the bare clusters of the grape, there is the field of a wholly new life, which no man has lived; that even this earth was made for more mysterious and nobler inhabitants than men and women. In the hues of October sunsets, we see the portals to other mansions than those which we occupy.


~Henry David Thoreau, "A Week on the Concord and Merrimack Rivers"

(photo by Brian Gilliland)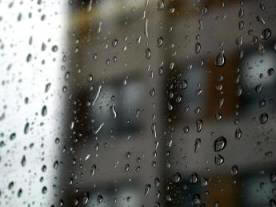 Sad; so sad, those smoky-rose, smoky-mauve evenings of late Autumn, sad enough to pierce the heart.


~Angela Carter, "Black Venus, Chatto & Windus"

(Photo by Carlos Matallana)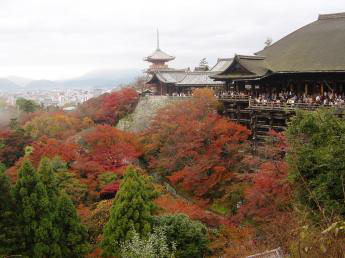 Change is a measure of time and, in the autumn, time seems speeded up. What was is not and never again will be; what is is change.


~Edwin Way Teale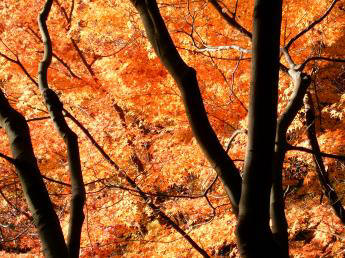 The American spring is by no means so agreeable as the American autumn; both move with faltering step, and slow; but this lingering pace, which is delicious in autumn, is most tormenting in the spring.



~Frances Trollope, Domestic Manners of the Americans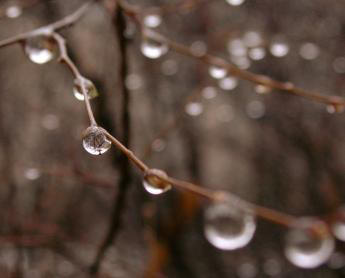 And I rose
In rainy autumn
And walked abroad in a shower of all my days.


~Dylan Thomas

(Photo by Peter Zelei)

Parting is a trailing streamer,
Lingering like leaves in autumn....
~Philip Larkin
(Photo by Pierre Kessler)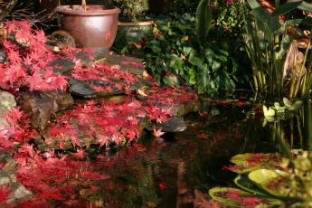 In the autumn brilliance
feathers tingle at fingertips.


~Denise Levertov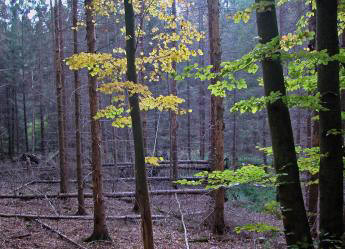 Autumn resumes the land, ruffles the woods
with smoky wings, entangles them.


~Geoffrey Hill

(Photo by Pierre Kessler)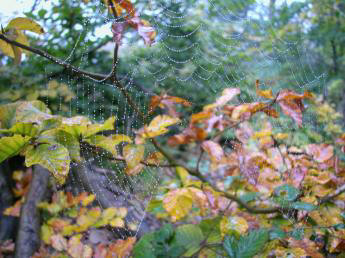 My Sorrow, when she's here with me,
Thinks these dark days of autumn rain
Are beautiful as days can be;
She loves the bare, the withered tree;
She walks the sodden pasture lane.


~Robert Frost

(Photo by Pierre Kessler)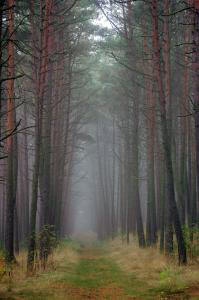 You like it under the trees in autumn,
Because everything is half dead.
The wind moves like a cripple among the leaves
And repeats words without meaning.


~Wallace Stevens

(Photo by Marc C. Johnson, SXC.HU)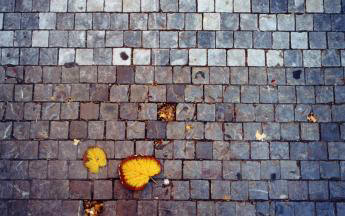 By the North Gate, the wind blows full of sand,
Lonely from the beginning of time until now!
Trees fall, the grass goes yellow with autumn.


~Li Po, Lament of the Frontier Guard

(Photo by Peter Zelei)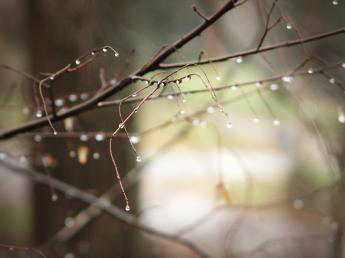 as if in a fog of feather-light
goosedown-silvery seed-thoughts
a rusty mind in its autumn
reviewed, renewed
its winged power.


~Denise Levertov

(Photo by Jamie Harris, www.resonatedesign.com)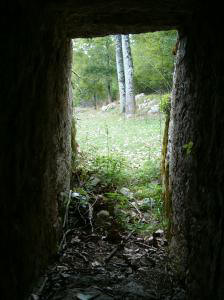 As far as I can see, this autumn haze
That spreading in the evening air both ways
Makes the new moon look anything but new
And pours the elm-tree meadow full of blue,
Is all the smoke from one poor house alone....


~Robert Frost

(Photo by Richard Schut

)
Climb the mountains and get their good tidings. Nature's peace will flow into you as sunshine flows into trees. The winds will blow their own freshness into you, and the storms their energy, while cares will drop off like autumn leaves.


~John Muir

(Photo by Jamie Harris, www.resonatedesign.com)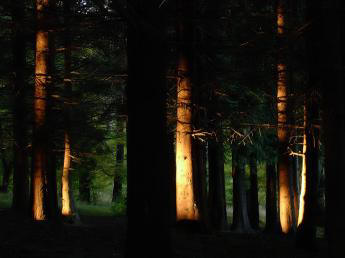 Hyde Park engendered shadows. The dying greenery of hurtbushes and larches, under the grey shells of clouds that now began to snap with rain, caught that feeble light in London, neither night nor day but rather that feeble compromise which, more than the presage of autumn, filled one with a sense of long-forgotten things and showed itself to be that time when vague yearnings and regrets began to cumber the soul. Over the plains of grass burst puffs of irregular wind, spirits that spun the falling leaves, hectic, red, flapping through the wake in little side streets where, now, no one was to be seen, having long since hurried away through the silence and the telling cold. The ragged mirage of day had suicided into the cold dusk. Night fell.


~(Alexander Theroux (b. 1940), U.S. novelist, poet, essayist. Three Wogs, ch. 2, Boston, Gambit (1972).)

(Photo by Peter Zelei)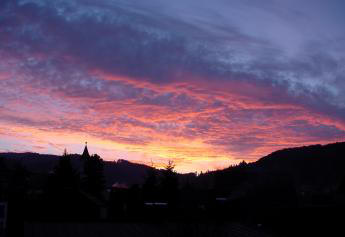 That night was the turning-point in the season. We had gone to bed in summer, and we awoke in autumn; for summer passes into autumn in some imaginable point of time, like the turning of a leaf.


~(Henry David Thoreau (1817-1862), U.S. philosopher, author, naturalist. A Week on he Concord and Merrimack Rivers (1849), in The Writings of Henry David Thoreau, vol. 1, p. 356, Houghton Mifflin (1906).)

*********************************************************************

Last but not least, I just couldn't leave this one out:
Fall is my favorite season in Los Angeles, watching the birds change color and fall from the trees.


~David Letterman

Unless credit is given otherwise, all photos are from Stock.XCHNG free stock photography site (

http://www.sxc.hu/)